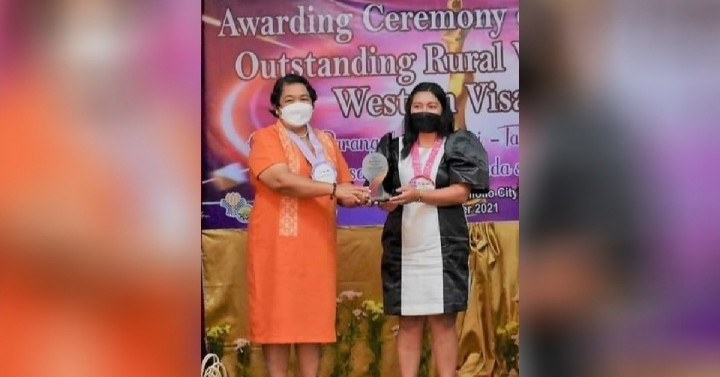 Woman creates training site for farmers amid pandemic
SAN JOSE DE BUENAVISTA, Ancient – Coronavirus disease 2019 (Covid-19) did not stop a female farmer from improving her skills and helping others too by setting up an agricultural training site.
Rhea Dacallo, second runner-up in this year's search for outstanding rural women in Western Visayas from the Department of Agriculture (DA), said on Tuesday that her passion for agriculture and her desire to prove that in the midst of the pandemic, it is always possible to contribute to the development inspired her to continue her learning site.
"I had developed a three-hectare farm at Barangay Iguirindon in the municipality of San Remigio, which now serves as a learning site for the Agricultural Training Institute (ATI) under the DA," he said. she stated in an interview.
She saw the farm's potential when she moved to San Remigio from her home province of Guimaras in 2018.
Her love for agriculture led her to be elected President of the Uswag Durog Farmers Association in 2020 and currently President of the San Remigio Municipal Agriculture and Fisheries Council (MAFC).
"It was in one of the trainings I attended that I learned about the possibility of creating a learning site for farmers," she said.
On August 13, 2020, the association received a grant of PHP 300,000 from ATI, through its leader, Dr. Eden Bautista, which was used for the construction of the training center and the dormitory for the trainees can establish the farmer learning site.
The site, now called Uswag-Durog River Gems, Inc., offers training for farmers interested in learning more about the integrated farming system amid the pandemic.
"Last March, 25 farmers completed their training at our onion production learning site," she said.
Dacallo said the training was carried out with the help of ATI, which had a memorandum of understanding (MOA) with the municipal government of San Remigio and their association for the deployment of the onion training.
This year, Uswag-Durog River Gems, Inc. was accredited as a training center by the Ancient Provincial Office of the Technical Education and Skills Development Authority (TESDA).
From June 14 to September 22 this year, practical training on new agricultural technologies and the use of modern agricultural equipment, as well as entrepreneurship to make them competitive, was organized for 125 farmers from Sibalom and San Remigio .
Dacallo received his award at a ceremony held in Iloilo City on October 25. (NAP)