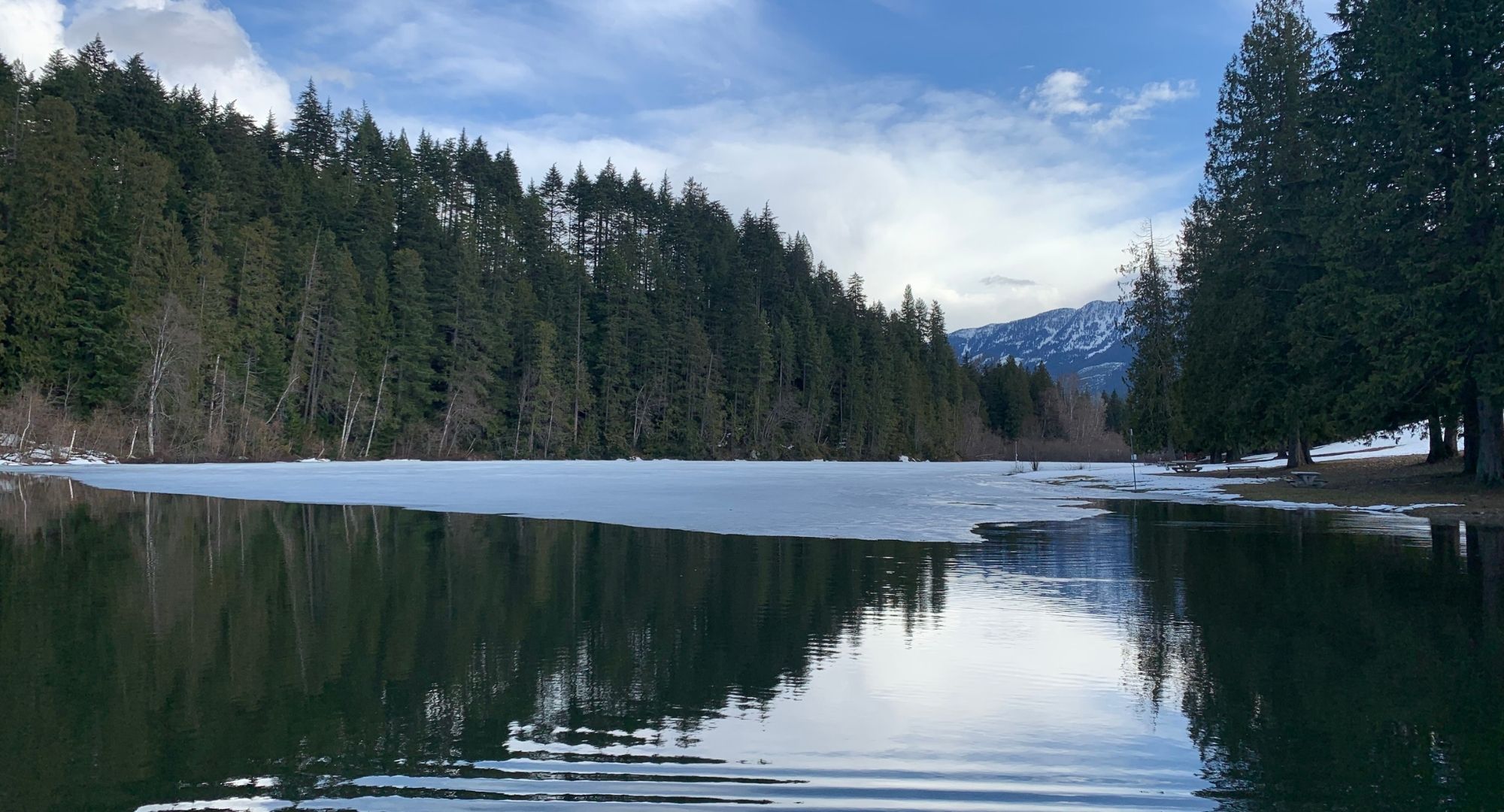 Williamson Lake Training Day – Wildsight
Interested in participating in Wildsight's Protecting Revelstoke's Turtles and Toads project? Join us on April 24 in Williamson Lake to learn the skills needed to volunteer. Please note that this training event is mandatory to participate in citizen science activities.
There are 4 different volunteer opportunities:
1) Volunteer Opportunity #1: Toad Watch from 10:00 a.m. to 11:00 a.m.
Wildsight Revelstoke is looking for volunteers to help alleviate Western Toad roadkill along Airport Way. During the spring and fall migration periods, toads cross the road to reach their desired habitat and as a result many are run over by passing vehicles. In an effort to alleviate this road fatality, volunteers will be organized along Airport Way in the evening (after dusk) to help move people across the road and out of harm's way.
2) Volunteer Opportunity #2: Turtles and Toads Report – 11:00 a.m. to 12:00 p.m.
Learn how you can report your Western Painted Turtle and Western Toad sightings to help with the Revelstoke Turtle and Toad Project.
3) Volunteer Opportunity #3: Williamson Lake Blitz – 12:30 p.m. to 1:00 p.m.
Wildsight Revelstoke and Living Lakes Canada are teaming up to bring the Lake Blitz to Revelstoke. Participants will monitor Lake Williamson 1-4 times per month from June to September. Using instructions from the Lake Blitz field guide, participants will sample water and air temperatures and take photos of the shoreline and water.
4) Volunteer Opportunity #4: Reporting Invasive Species – 1:00 p.m. to 1:30 p.m.
Attendees will learn how to report invasive species sightings using the iNaturalist app and the Columbia Shuswap Invasive Species Council (CSISS) will discuss the negative impacts of invasive species in the context of protecting Revelstoke's turtles and toads and how, through citizen science, we can help prevent them.
Please dress for the weather and feel free to bring a blanket or camping chair to sit on during the introductions. There will be a lunch break between 12:00 and 12:30 p.m. and coffee and snacks will be provided.