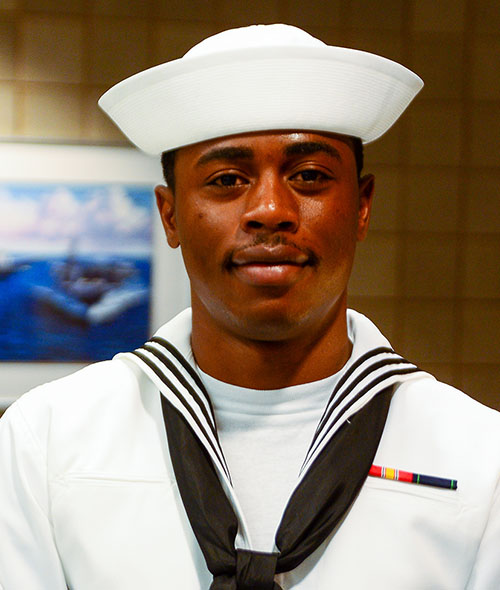 Wellington Native serving at the Naval Air Technical Training Center
Recruit Airman David Mcdougall, a native of Wellington, currently serves the U.S. Navy at the Naval Air Technical Training Center (NATTC) in Pensacola.
As a student at NATTC, Mcdougall serves among Sailors and Marines to develop the skills needed to succeed in naval aviation. NATTC students learn the requirements and skills needed to be successful in their new career.
Mcdougall joined the Navy four months ago. Today, Mcdougall serves as a boatswain in the air force. "I was encouraged to join the Navy because of my family," Mcdougall said. "My fiancé's father was in the Navy and he inspired me to join him."
According to Mcdougall, the values ​​required to succeed in the Navy are similar to those found in Wellington. "Growing up, I learned to pay attention to small details, be productive, and behave appropriately at all times," Mcdougall said.
NATTC's mission is to provide professional, world-class aviation warriors to the Navy's fleet to support combat readiness anywhere in the world, while taking good care of people, families, and being good neighbors. and stewards in the city of Pensacola and surrounding area. Training center leaders and experts develop, deliver and leverage technology to optimize performance.
Serving in the Navy means Mcdougall is part of a team that takes on new importance in America's focus on rebuilding military readiness, strengthening alliances and reforming business practices in support of national defense strategy.
"The Navy is important to national security because we help keep our country free and our allies safe," Mcdougall said.
Mcdougall and the Sailors with whom they serve have many opportunities to achieve accomplishments during their military service. "Right now, I'm most proud of graduating from training camp," he said.
As Mcdougall and other sailors continue to train and accomplish their assigned mission, they are proud to serve their country in the United States Navy.
"Serving in the Navy means a lot to me because it has helped me become a better version of myself and it allows me to protect those I love and my country," Mcdougall said.
The Naval Education and Training Command is the force development pillar of the US Navy and the largest command ashore. Through its "Street to Fleet" objective, the Naval Education and Training Command recruits civilians and develops them into skilled combatants ready to meet the current and future needs of the United States Navy.