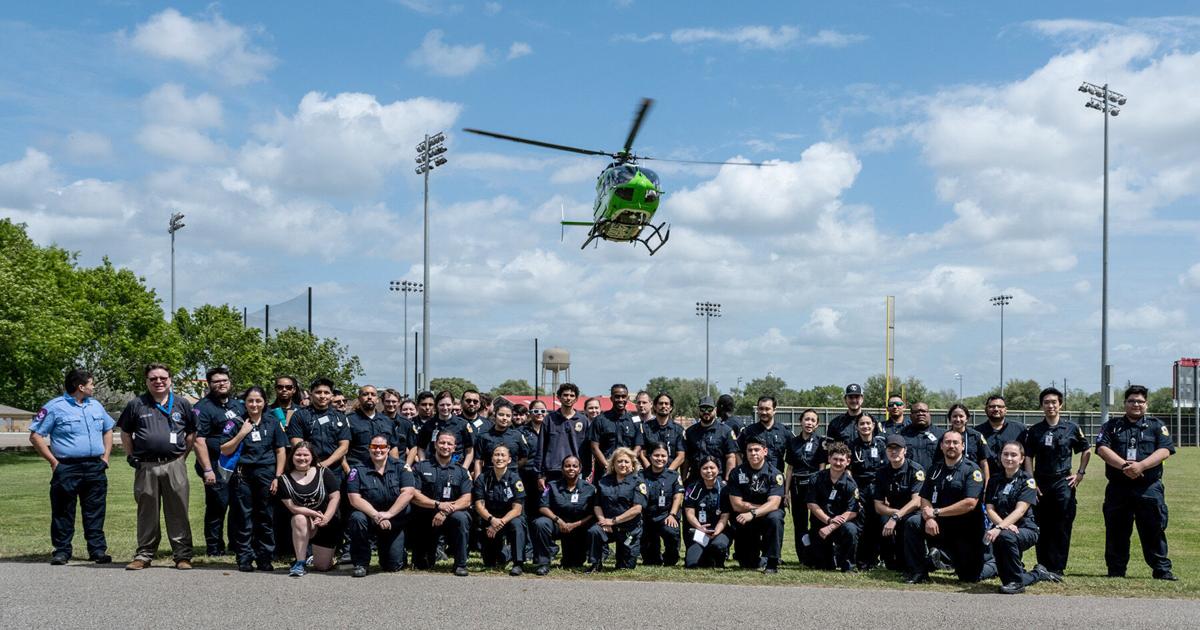 WCJC EMS Program Hosts Training Day for Students | Life & Leisure
A shirtless man lies on the sidewalk, his chest covered in burns. Leaning against a wall is a bloodied construction worker, a knife protruding from his neck. And closer to the oak tree is an unconscious driver, trapped inside their mangled car. When it comes to real-world practice, there's nothing better than Wharton County Junior College's Emergency Medical Services Field Day.
Held April 23 at the Johnson Health Occupations Center on the Wharton campus, the event was an intense, scenario-based training exercise for EMS students of all skill levels. Field Day takes place each fall and spring semester, with a rotation of 40 different scenarios used to ensure that no student encounters the same incident twice.
"Field Day is a great exercise for our program, not only for team building, but also for us as an assessment tool," said Gary Bonewald, WCJC EMS program director. "It gives students the opportunity to show off what they've learned over the semester."
Over 80 students from the basic EMT level through to advanced paramedic participated in the event.
"They're put in real-life situations to figure out how best to react," Bonewald said. "If they make mistakes, this is the place to make them."
The event was also a way to network with EMS organizations in the area and gain potential employment upon graduation. About 17 supplier agencies were on site with 36 employees.
"We encouraged several students to apply for jobs there," Bonewald said.
Participating agencies included Advantage Ambulance Service, Atascosita EMS, Austin County EMS, Colorado County EMS, El Campo EMS, Integrity Alliance, Fayette County EMS, Fort Bend County EMS, Global Medical Response/AMR, Harris County Emergency Corps, Houston Fire Department, Jackson County EMS, Orion EMS, US Army Outreach, Wharton EMS and Windsor EMS.
One of the highlights of the day was the landing of a LifeFlight helicopter from Houston. The students had the chance to visit the crew and look inside the air ambulance. The visit was however cut short due to an emergency call from the El Campo area.
WCJC's EMS courses prepare students as emergency medical care providers in a prehospital setting. Individuals certified as paramedics provide a higher level of care than emergency medical technicians or advanced emergency medical technicians, as specified by the Texas Department of State Health and the National Registry of EMTs. The program is accredited by the Commission on Accreditation of Allied Health Education Programs. Classes are offered at the Richmond and Wharton campuses and occasionally at offsite locations. Visit wcjc.edu for more information.