Vrgineers Announces Development of Virtual and Mixed Reality Pilot Training System in Partnership with Lockheed Martin
In Virtual reality and Mixed reality news
May 3, 2022 – Engineers, a provider of next-generation virtual and mixed reality (VR/MR) pilot training systems, recently announced that it has developed a next-generation virtual and mixed reality pilot training system. The solution is the latest version of Vrgineers XTAL 3 VR/MR headset and Lockheed Martin's Prepar3D visual simulation platform.
Vrgineers' XTAL device comes with an extreme 180° field of view (FoV) comprised of two 4K resolution displays. According to the company, its new training system marks the first time a physical cockpit simulator has been fused with an ultra-wide FoV mixed reality headset to provide immersive 1:1 simulation.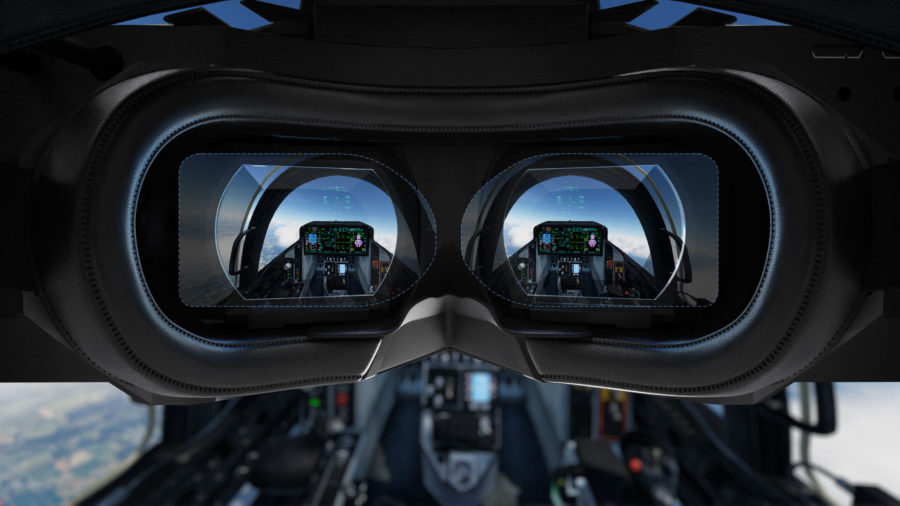 Vrgineers said Lockheed Martin's Prepar3D version 5 now supports its XTAL 3 mixed reality technology out of the box. The combination of technologies from both companies is able to offer realistic haptic feedback through a feature that allows users to see their own hands and therefore interact with a physical dashboard, which is also offered by Vrgineers. As a result, trainees can find themselves in a completely immersive environment that allows them to train muscle memory.
Created for the F-15, F-16 and F-35 fighter jets, the training platform is being deployed for other modern aircraft. Vrgineers added that the XTAL 3's advanced mixed reality capabilities have resulted in the device being adopted by Piston technology as the primary headset and mixed reality solution for two separate SBIR Phase II program R&D contracts that collectively seek to develop advanced simulation technologies for manned flight simulators, funded by AFWERX for the US Air Force and the 'U.S. Navy.
"Flying the XTAL in a full motion hydraulic simulation and rolling in a low altitude bombardment literally felt like I was back in the cockpit, heart rate elevated, 100% mental focus on avoidance threats and target acquisition – unbelievable," said U.S. Navy Airman Bryant Church.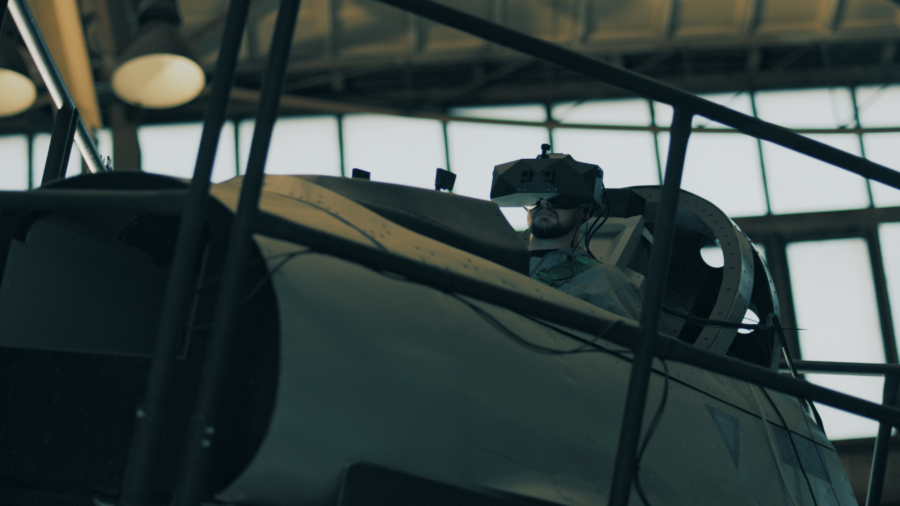 Vrgineers added that as a result of the joint effort, current Prepar3D users will experience a seamless transition when moving from data projectors or display-based simulators to XTAL-based systems.
Commenting on the cost of its latest simulation training offering, Vrgineers CEO Marek Polčák said: "Such a setup, with a fully operational cockpit and an XTAL mixed reality solution combined with Prepar3D is cheaper than an installation standard dome and has a small footprint. ." Polčák added: "Thanks to these improvements, the time spent in the simulators is expected to increase rapidly, which will reduce flight and maintenance costs and improve the combat readiness of pilots to unprecedented levels. »
For more information on Vrgineers and its XTAL virtual and mixed reality headset and pilot training solutions, please visit website.
Image credit: Vrgineers