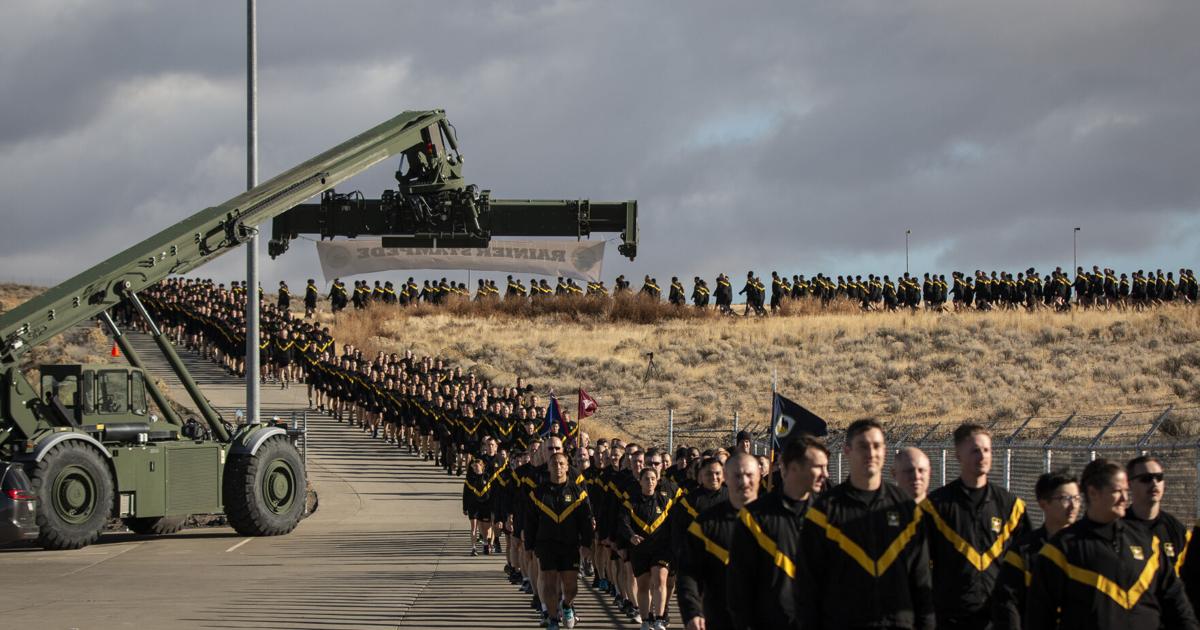 Thousands of Washington Army National Guard soldiers mobilize at Yakima Training Center | Local
For the first time in more than two years, Washington Army National Guard Soldiers mobilized across the state to train, lead and build team spirit.
More than 3,700 National Guard members gathered at the Yakima Training Center over the weekend for the first Rainier Stampede. The rally, held for the first time since the start of the COVID-19 pandemic, included a 5K run, leadership training and a full-scale barbecue.
It was the first time the Washington Army National Guard had attempted such a mobilization in at least a decade, said Joseph Siemendal, state public information officer for the National Guard.
"Rainier Stampede is a chance for the Washington Army National Guard to perform critical mobilization support functions while enriching the service and providing unified purpose, direction, and motivation to National Guard soldiers. of the Army of Washington," Siemendal said in an email.
Soldiers could be recognized for themselves or their unit, Siemendal added, in competitions similar to the Army Combat Fitness Test. Cohesion and team spirit were emphasized. Siemendal said the soldiers had the opportunity to discuss their unit's history with historians at the National Guard Museum in Washington.
Officers participated in leadership training. The collaboration took place from Brig. Gen. Daniel Dent, the highest-ranking National Guard officer in the state, walked through the ranks.
"It will be a lot of collaboration (senior officers working with junior officers), learning the process of mentoring, coaching and training," Siemendal said in an email. "We have many new officers, NCOs and NCOs who have joined our ranks since the last leadership summit."
Another critical aspect of the Rainier Stampede was mass mobilization training. Army cooks, or culinary specialists, prepared a barbecue for thousands of soldiers. This task, while common for culinary specialists deployed overseas, was a new challenge for new members of the National Guard, Siemendal said.
About half of the participating soldiers came from east of the mountains, while the other half came from the west side of Washington. Individual soldiers were excused if they had previous training or commitments that prevented them from attending. The rally was timed around Veterans Day.
"Events like these are not new to the military," Siemendal said in an email. "They play a vital role in building the esprit de corps within an organization."