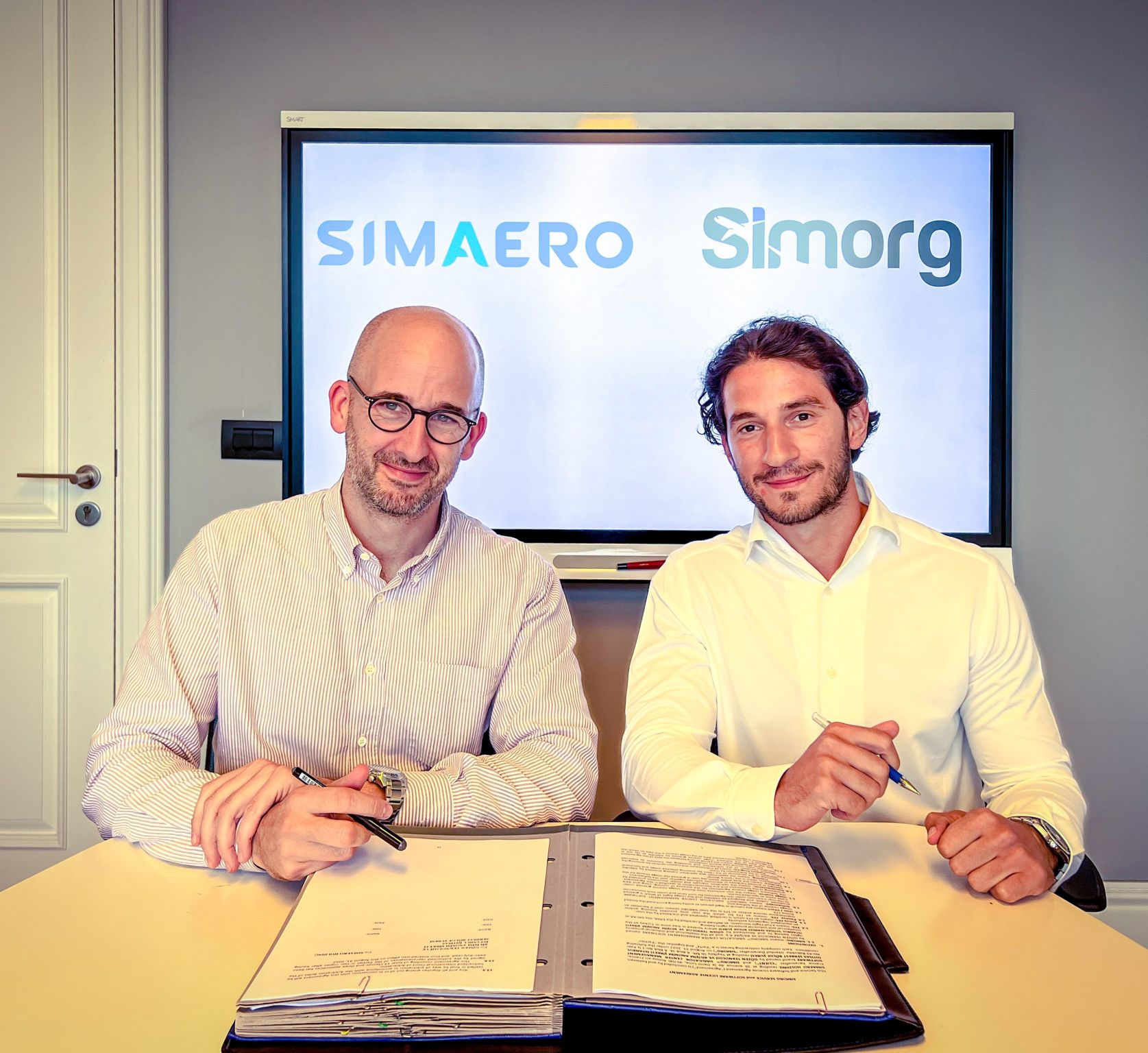 Simulator Training Center Management Software Continues to Expand Customer Base in 3 New Locations
Simorg was selected as management software for all Simaero sites. With this strategic partnership, Simaero will manage and digitize its entire operational process using an all-in-one platform in Paris, Dinard and Johannesburg. Simorg offers a configurable interface that reduces the operational complexity of simulator management and pilot training by providing seamless communication within teams and improved resource management. The most crucial performance indicators that Simorg will provide to Simaero will be data visualization and pre-designed reports through Simorg's advanced reporting system, taking training center performance analysis to the next level. In this way, it aims to increase utilization with optimized planning and paperless operation for all technical and compliance processes.
Metecan Bozyigit, Vice President of Gözen Digital Aviation, said, "Simorg consistently proves its dominance in the market as a digital transformation best practice for a training center. We are now extremely happy to welcome Simaero on board. One of Simorg's core capabilities is the ability to manage and coordinate simulation center operations with multiple locations from a single dashboard. We are proud to improve the efficiency of the daily training operations of SIMAERO on the centers of Paris, Dinard and Johannesburg.
Nicolas Mouté, CEO of Simaero said: "Simaero is constantly investing in new state-of-the-art tools. After reviewing the different solutions available to evolve our simulator operations management and pilot training systems, we have chosen Simorg as the most relevant, scalable and efficient solution. We look forward to deploying Simorg in our international network as well as in our future development projects.
Earlier this year, Simorg announced that Kalitta Air and Paramount Aviation Services were joining their client portfolio.
About SIMORG
Simorg is a complete management software exclusively designed for simulator training centers and flight schools. It is an all-in-one integrated platform solution, offering optimized planning, paperless technical operation and reporting fully compliant with ever-changing regulations. Simorg with its configurable interface, provides an end-to-end solution fully integrating all aspects of a training operation.
About Gözen Digital Aviation (GDA)
GDA, a wholly owned subsidiary of Gözen Holding, focuses primarily on creating advanced digital solutions in the aviation industry, while taking responsibility for the digital strategies and transformation of all group companies. Through the use of more than 40 years of know-how accumulated in various fields of aviation, GDA aims to create new niches in the digital market. Merging long-standing experience with a talented new generation of Airmen and developers, and strong partners, GDA is a rapidly growing technology house
Source: SIMORG announcement
Photo credit: SIMORG
You can also see our terms and conditions for our content policy.