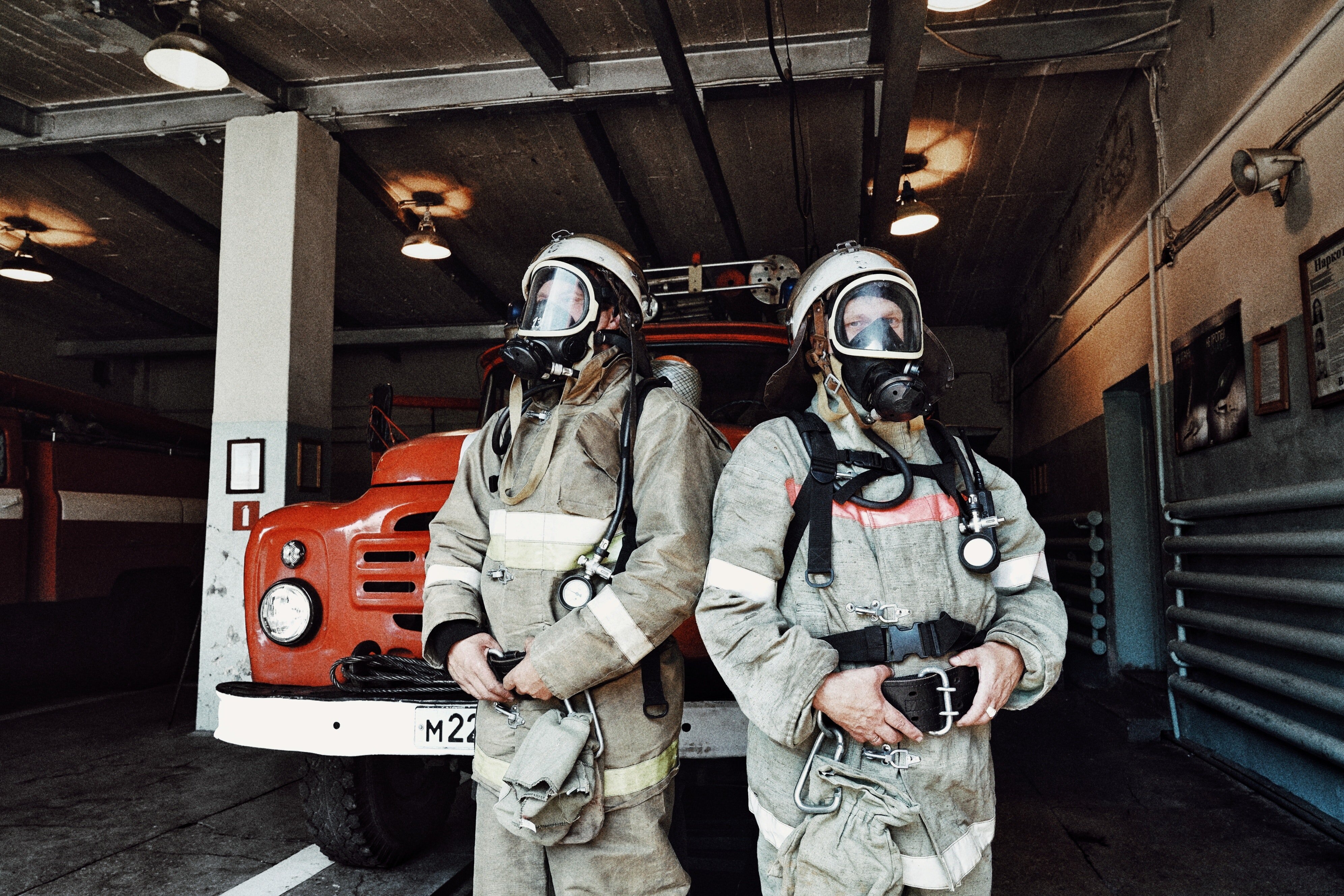 New fire training center for Genesee County high school students is on the way
FLINT, Michigan — Construction is underway on a new fire training center for Genesee County high school students who want to earn fire certification, EMT certification, or both.
A groundbreaking ceremony for the future Fire Training Center was held Monday, September 26 at the Genesee Career Institute (GCI) on Torrey Road in Flint.
The state-of-the-art fire training center will be located on the campus of the Genesee Career Institute (GISD) in the Genesee Middle School District and will include rooftop rescue areas, multiple flights of stairs, long hoses and an apparatus bay with a fire truck.
Last year, the first Fire Training Academy was instituted through a partnership between GCI and the Genesee County Association of Fire Chiefs, in response to the high demand for firefighters in the area.
City of Burton Fire Chief Kirk Wilkinson said shortages are being felt across the country in all types of first responder disciplines. "We're not getting the number of apps we used to get," Wilkinson said.
The City of Burton Fire Department, for example, once had 65 firefighters on call. "That's where he would like to be is to be back to that 65 number. Right now we're under 30," Wilkinson explained.
That's why, before the COVID-19 pandemic, Wilkinson approached Diana Allard, Executive Director of Vocational Technical Training at GISD, and the idea for a new fire training program for local high school students was born. .
Wilkinson was delighted with the response he saw from GISD. "They were 100% all-in," he said. While he expected the course to be taught primarily in a classroom setting, those expectations were far exceeded by the plans for the new training center.
"They're pretty much giving us a full-fledged fire station to handle this, which is going to make it all a lot better and a lot more realistic for these students," Wilkinson added.
Despite the pandemic, the Fire Training Academy began last year, with five students completing Michigan's two required fire certifications.
Allard spoke of one of those five, Collin Diekman, who was hired by the Swartz Creek Area Fire Department after graduating. "He never thought he would graduate from high school and have people come knocking on his door asking him to work for them," Allard said.
"It's great to see students learn such employable skills during their high school years and to know that the program benefits fire departments across the region," she added.
The program is now in its second year and Wilkinson is optimistic about the future. "They're very excited this year," he said. "It is possible that 4 to 5 other departments, perhaps more, will benefit from it again this year."
Wilkinson explained that last year he and another fire chief served as both instructors for the program, in addition to carrying out their normal duties with their fire departments. "If there was a day when we both needed or wanted, one of us had to make a sacrifice to make sure the students had an instructor there," he said. .
This year, that number increased to four instructors, allowing Wilkinson to take on a more administrative role.
Allard says the new facility is expected to be complete and operational next fall for the program's third year. "At the moment, we can only organize one session, so about 24 students at a time. With the new building, we will be able to hold up to three sessions at a time, with a total of 72 students," she explained.
Allard recommends that students interested in the Fire Training Academy contact their guidance counselor during their 10th year and ask to enroll in the program for their 11th year.
She added that there are no academic requirements to enroll in the program. Each certificate can be earned in one school year, meaning both fire certifications can be earned by the time a student graduates from high school.
For more information about the Fire Training Center, visit the Genesee Intermediate School District's website.