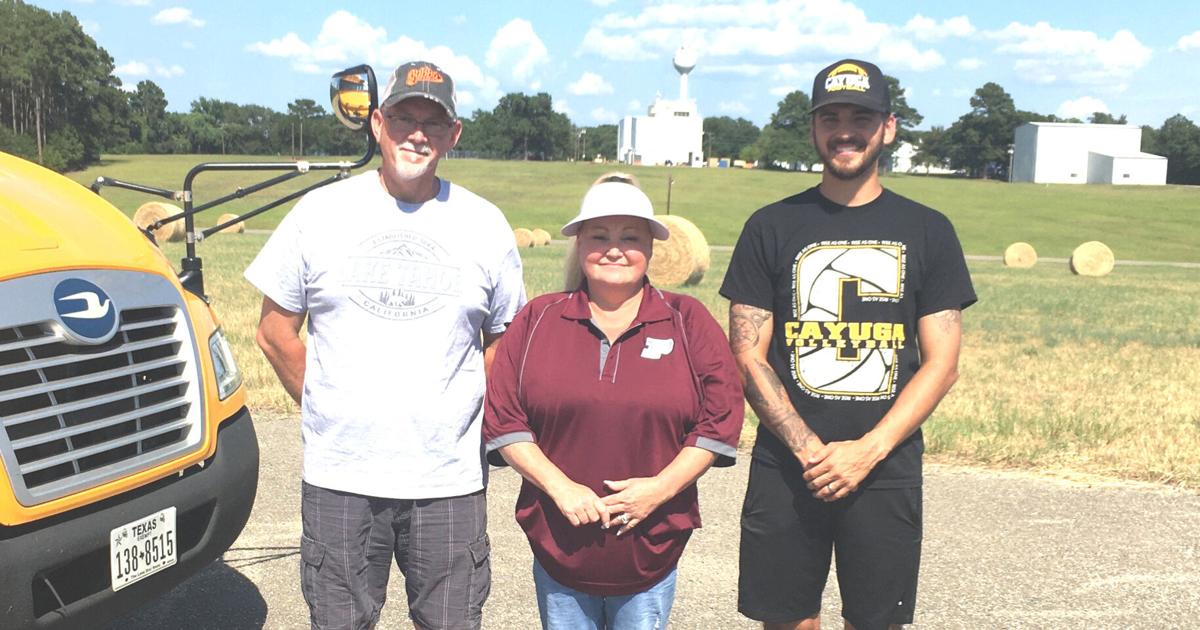 NASA Balloon Base Launch Pad Doubles as Bus Driver Training Site | Education
A partnership with NASA's Columbia Scientific Balloon Base enables the Palestine Independent School District to train its bus drivers in a safe and convenient way. Three trainee drivers are graduating from the program this month and starting trips in August, when school starts.
The launch pad at the base of the balloon continues to serve NASA's hot air balloon campaigns supporting scientific research. However, between these times, the launch pad doubles as an entry-level bus driver training site.
The program kicked off last month after PISD's director of transportation, Breck Quarles, completed the requirements to launch the program.
Quarles began looking for a site over two years ago. After NASA officials approved the program, he developed a program specific to the new site.
Pilots began training on the launch pad last month, learning maneuvers such as parallel parking, right and left turns and reversing. They also learned how to use sightlines and reference points.
After receiving theoretical training via an online program, trainees began practicing on site in May and are honing their skills this week. They learn to drive the 40-foot vehicle safely and in accordance with federal regulations to earn the Class B license.
PISD's drive to achieve the innovative solution came from necessity. Quarles said bus drivers from other districts often practice in large open parking lots next to football stadiums, but no schools in the area have such large parking lots.
"Probably for two and a half years, I had been looking for a good site that would meet the criteria required by the federal government," Quarles said. "There are not many places in Palestine that meet the criteria."
Federal regulations require training to be conducted in an open area where drivers can perform maneuvers in an open area known as the range.
The balloon base's wide, two-acre launch pad provides good visibility, a large, flat surface with no obstacles, and concrete that's heavy enough to support buses. The final hurdle is passing the driving test at the Texas Department of Public Safety in July.
Trainer Tina Vasquez found it difficult to teach bus driving skills on the road or in smaller parking lots around town. She said using the launch ramp improves training because drivers are not faced with traffic like other vehicles waiting to pass.
"Training is faster and easier," she said. "We can do everything and I don't have to worry about being interrupted by cars or staff."