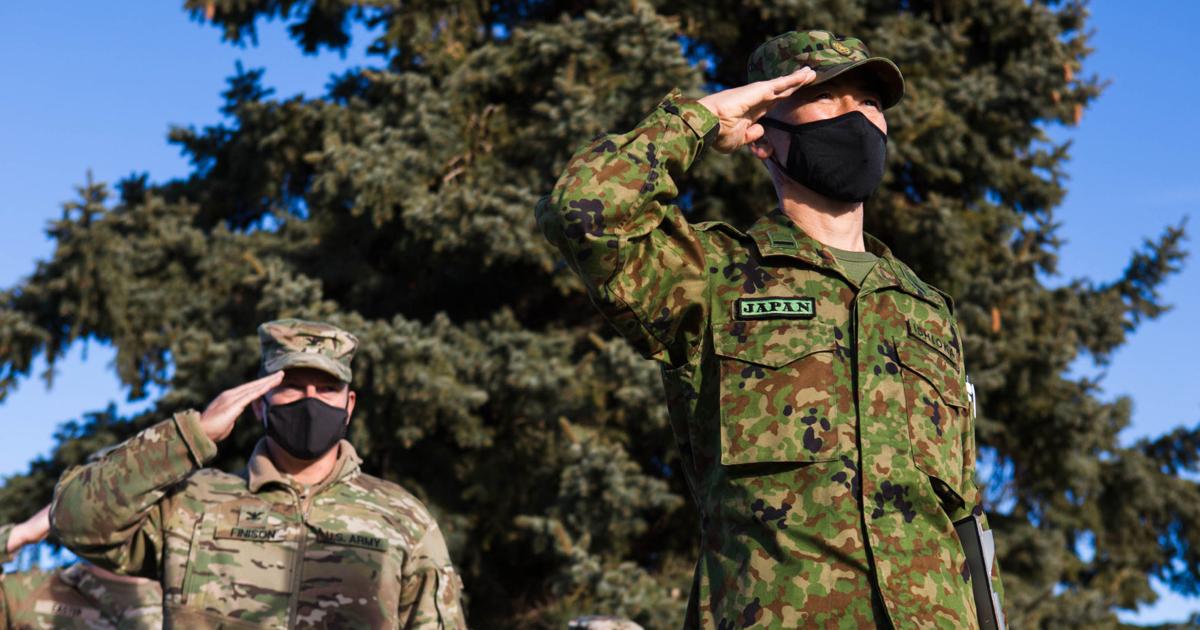 Japanese and US Troops Hone Skills and Bond During Yakima Training Center Exercises | Local
Under clear, warm skies, Japanese and American troops gathered on the Yakima Training Center parade ground on Wednesday for the start of Operation Rising Thunder 2021, the annual joint training session between the Ground Self-Defense Force Japanese and American military units.
In addition to providing Japanese forces with live-fire training not possible in their home country, the operation at the sprawling base north of Selah prepares U.S. and Japanese troops to operate as an integrated force, d especially as tensions rise in the Western Pacific.
"It is essential for the peace and security of the Indo-Pacific region that we can operate successfully with our allies," said Colonel Leo Wyszynski, deputy commander of operations with the US 7th Infantry Division, which has units participating in the exercise. "Rising Thunder, in particular, helps bolster our training readiness to be able to operate together, should we have to."
"I think it is important to conduct training with the United States Army and the Ground Self-Defense Force for the stability and security of the Asia-Pacific region," said Colonel Koichi Koba, commander of the 32nd regiment, speaking through an interpreter.
However, Koba and Wyszynski said the training exercise was not specifically geared towards a potential conflict with China, which has bolstered its military presence in the region.
Rather, they say Rising Thunder is a chance for Japanese and American troops to learn how to work together on a battlefield.
Koba, during the opening ceremony, urged his soldiers to take the opportunity and learn from the Americans and their battlefield experience.
Additionally, Koba said, the exercise gives the Self-Defense Forces — Japan's post-World War II constitution requires the country to renounce war and maintain only a force capable of defending the nation — a chance to engage in long range combat. fire training, such as helicopter-launched missiles and mortars.
sergeant. Junpei Hoshokawa, squad leader of the 32nd regiment, said he was looking forward to the live-fire training which would otherwise be difficult.
The garrison, a satellite base of Joint Base Lewis-McChord, is half the size of Rhode Island, allowing troops to train in a variety of scenarios, from urban combat to rugged terrain.
Wyszynski described the center as a "gem" and one of the best training centers in the army.
Joint training has been ongoing since the 1990s, with the only hiatus in 2020 at the height of the COVID-19 pandemic.