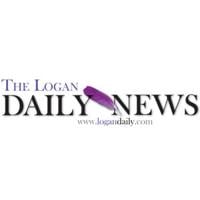 Hocking College becomes the regional training site for peace officers | News
NELSONVILLE – Hocking College applied in December 2021 to become a regional training center to deliver OPOTA Certified Advanced Training and Continuing Professional Education (CPU) 2022. Dwight Holcomb, executive director of the Ohio Peace Officer Training Academy, had sent a announcement on November 11, 2021, inviting nominations. Applicants were required to have experience educating students, have specific facility requirements, qualified instructors, and provide high quality training to law enforcement officers. On January 28, 2022, the college was selected as the successful candidate for the Southeast Regional Training Center for Southeast Ohio.
This allows agents in the Southeast Ohio region to take advanced training at the Hocking College campus instead of driving to the OPOTA campus in London, Ohio. This will ease the training burden on many departments due to travel time and overnight stays.
The OPOTA Course Catalog will advertise all courses offered at Hocking College along with registration, fees, and issuance of certificates. The college will provide the classrooms and instructors for these courses and OPOTA will reimburse the majority of the course fees to the regional training center.
Other OPOTA training sites are Lorain Community College, Kent State, Great Oaks Career Center and Clark State Community College.