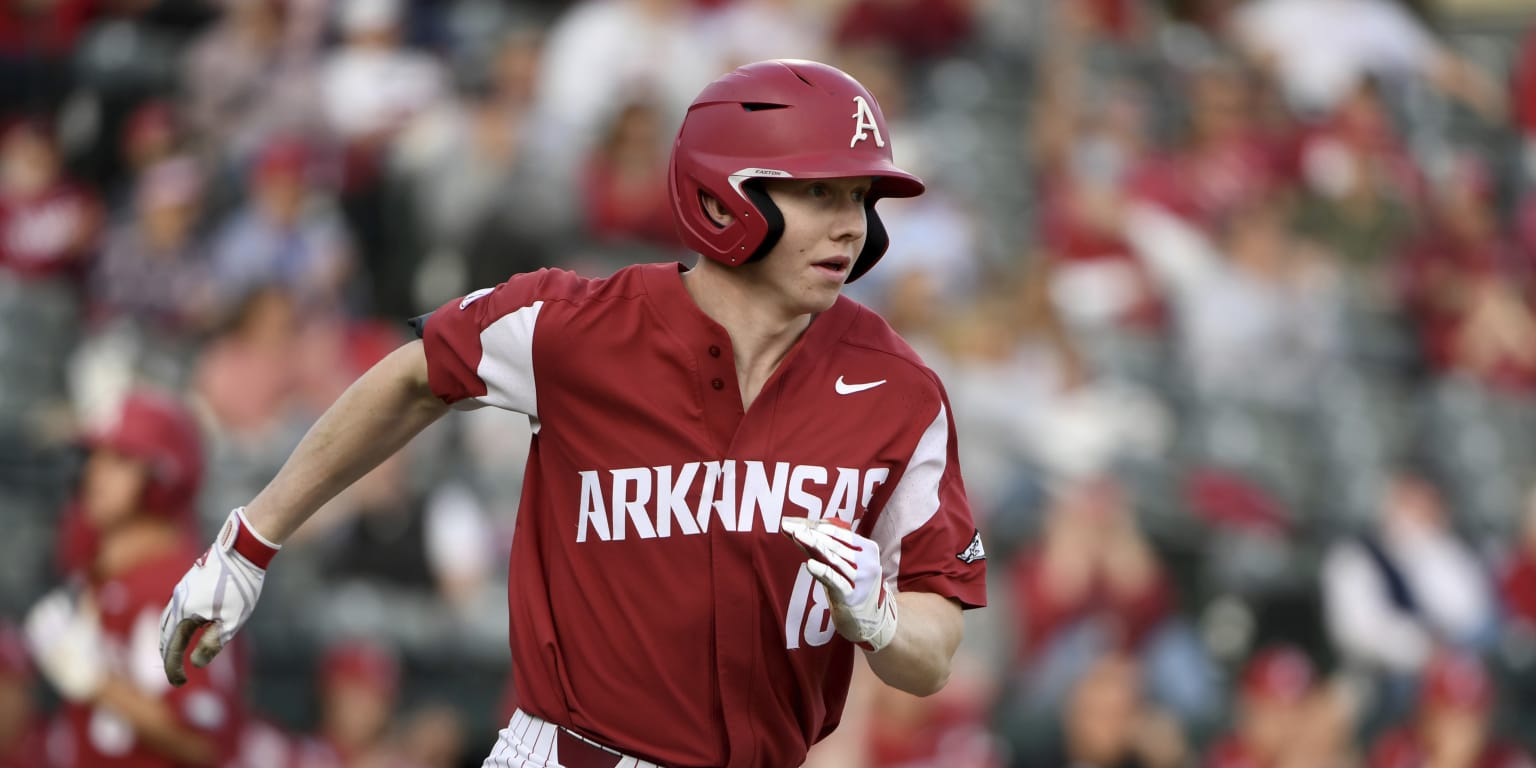 Heston Kjerstad to report to Orioles alternate training site
The Orioles were hoping to get their first in-depth look at 2020 first-round pick Heston Kjerstad this spring, after missing action at both the alternate training site and league training camp last summer in due to myocarditis.
They will have to wait a little longer.
Originally invited to Major League spring training, Kjerstad will instead report to the O's alternate training site when it reopens in Bowie, Md. next month, the executive vice-president and vice-president said on Wednesday. general manager Mike Elias. Elias said Kjerstad hadn't experienced any setbacks and would report back to camp "as soon as we start". The Orioles' plan is for Bowie's camp to run until the start of the Minor League season in early May.
"Everything continues to evolve very well with him and looks very good," Elias said. "It will be something where he will need a bit more time after this layoff to go through a rehab protocol to get back into playing shape. But we are hopeful he can do that this season.
One of the best hitters in college baseball at the University of Arkansas, the Orioles surprised many when they selected Kjerstad second overall in the draft last June, signing him for a sub-5 bonus, $2 million. Later that summer, he suffered an episode of myocarditis, a viral infection that causes inflammation of the heart muscle. Elias revealed the diagnosis in February, when Kjerstad was included in the group of 22 "reserve camps" invited to the Major League camp.
The club originally expected Kjerstad to show up for spring training late due to the condition, acknowledging the schedule could be fluid. Kjerstad has not been made available to comment publicly on the situation.
"We're all looking forward to seeing him in action," Elias said. "I know he's looking forward to finally joining the activities after what he's been through."
As a top prospect — ranked No. 3 in the Orioles system and No. 69 overall by MLB Pipeline — Kjerstad will present a different profile than the majority of players heading to the alternate training site. Elias said the camp will operate with a strong slant toward Triple-A and depth types, rather than the mix of depth and top-rated blue-chipers that populated Bowie last summer.
Without mentioning the names of specific players, Elias indicated that the organization's lower-level prospects — six of his top seven by MLB Pipeline fall into that category, including Adley Rutschman, Grayson Rodriguez and DL Hall — would remain at his compound. from Twin Lakes to Florida until the start of their seasons.
Elias also said the roster of alternate practice sites could play exhibition games against other geographically convenient teams, like the Orioles did before the 2020 season resumed last July. He stressed the importance of the return of minor league baseball to the O's developmental goals; as a rebuilding club, it remains to be seen how far the pandemic has pushed back their competitive timeline.
"We have to start getting back to normal," Elias said. "Just in terms of development and instruction that was missed last year, yes we were able to replicate a lot of that to our alternate [training] site and our instructional league, but only for some of the players and only in certain respects. For some guys, it might have been more beneficial in their particular situation. … But overall, for the entire player population, it's a big negative impact for us to not have minor league baseball at all levels. Because I think some players need chess, different types of chess, they need playing experience, they have to face unpredictable competition on different nights, they have to get used to professional play.
"There is also a screening element and an evaluation element. We are missing this data. We miss it for our own guys, but we also miss it for other teams' prospects. I know the whole industry is hungry for it. We'll just be happy for it to take off. 2021 will not be the same as 2019. But it will be better than 2020."