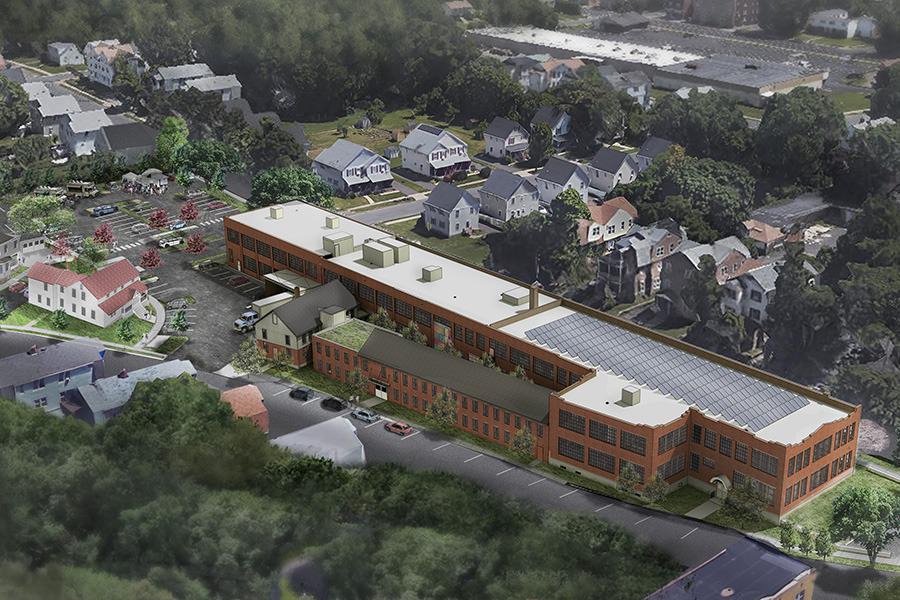 Hartford Business Incubator Wins $3.7 Million Workforce Training Center Grant
HARTFORD — A local business incubator will use $3.7 million from the U.S. bailout to develop a workforce training center and support program for its tenants, according to an official with the organization at nonprofit that operates the facility from a former gold leaf factory in the north end of town.
The business incubator has been operational for about a year at the 65,000 square foot Swift factory, according to John Thomas, assistant project manager responsible for community engagement and social media for Community Solutions. Members of the Connecticut federal delegation visited the business incubator this week to celebrate the grant.