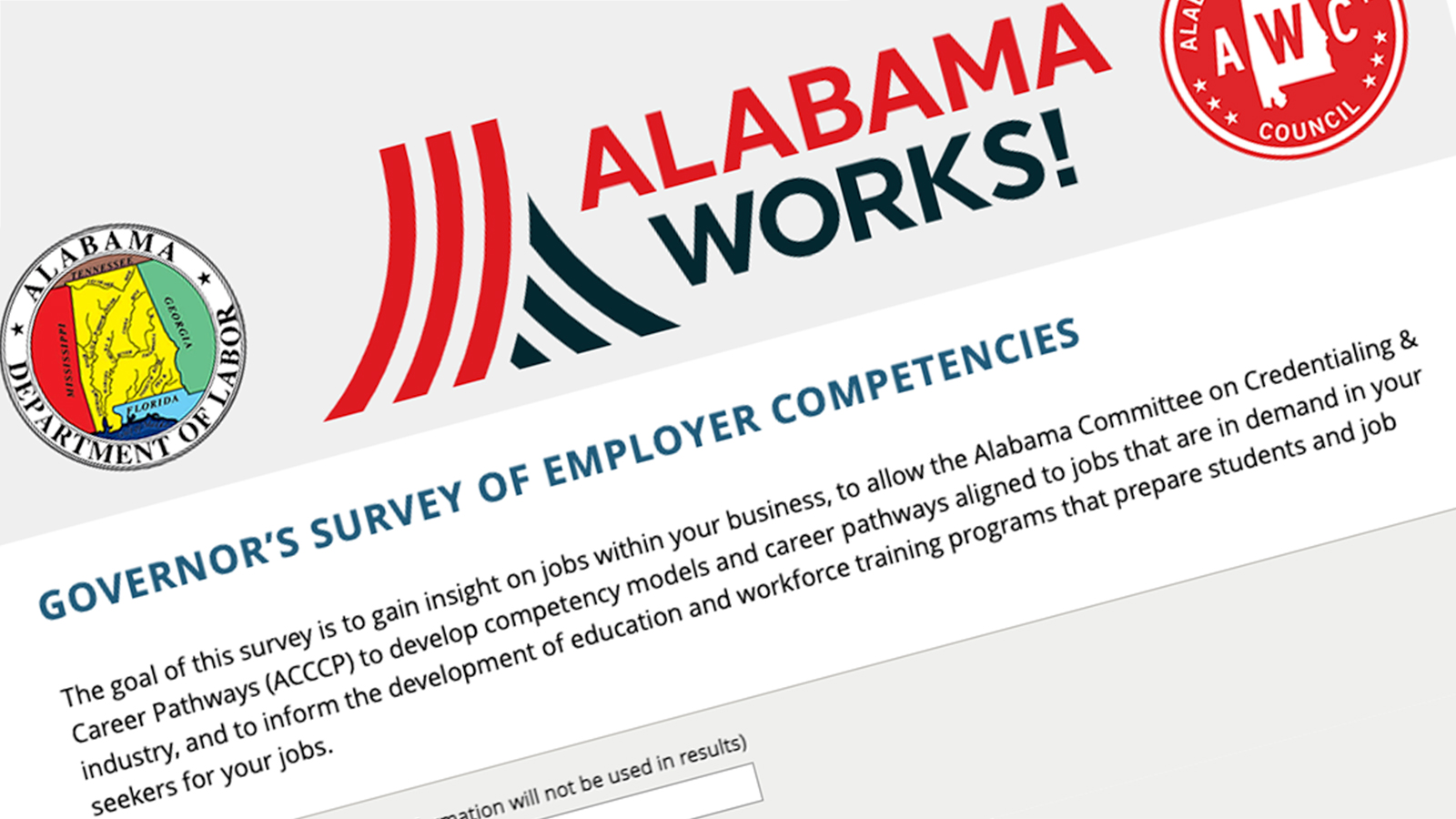 Company Survey Aims to Advance Alabama's Workforce Training System
The Governor's Office of Workforce Education and Transformation and AlabamaWorks survey business owners statewide to identify the occupational characteristics of the most in-demand jobs in Alabama.
The Governor's Employer Skills Survey is aimed at managers and human resources staff who hire and train people. The results will be used to help the Alabama Committee on Credentialing and Career Pathways develop competency models aligned with in-demand jobs in various industries.
"As Alabama moves forward in designing a workforce education and training system aligned with business and industry requirements, getting a clear picture of the skills and credentials required by Alabama businesses," Governor Kay Ivey said.
"The information we receive from the survey will help us develop education and workforce training programs that prepare students and job seekers for the most in-demand jobs in our state," said said Tim McCartney, president of the Alabama Workforce Council.
This is the Governor's second annual survey of employer skills. The first was conducted in 2020 and focused on exploring the skills and credential needs of Alabama businesses. This year's survey is managed by the Alabama Department of Labor and will be distributed by the Alabama Supercomputer Authority to 5,000 employers over a six-week period from March 17 through April 30. Other employers wishing to respond to the survey can find it online here.
It asks employers to provide information on occupations in high demand and occupations for which it is most difficult to find qualified workers to fill. Additionally, the survey solicits feedback from employers on career paths and training, licenses, credentials, and required skills.
Responses from employers will remain confidential. Only summary data will be included in a report of the survey results to be posted on the Alabama Department of Labor website in June.