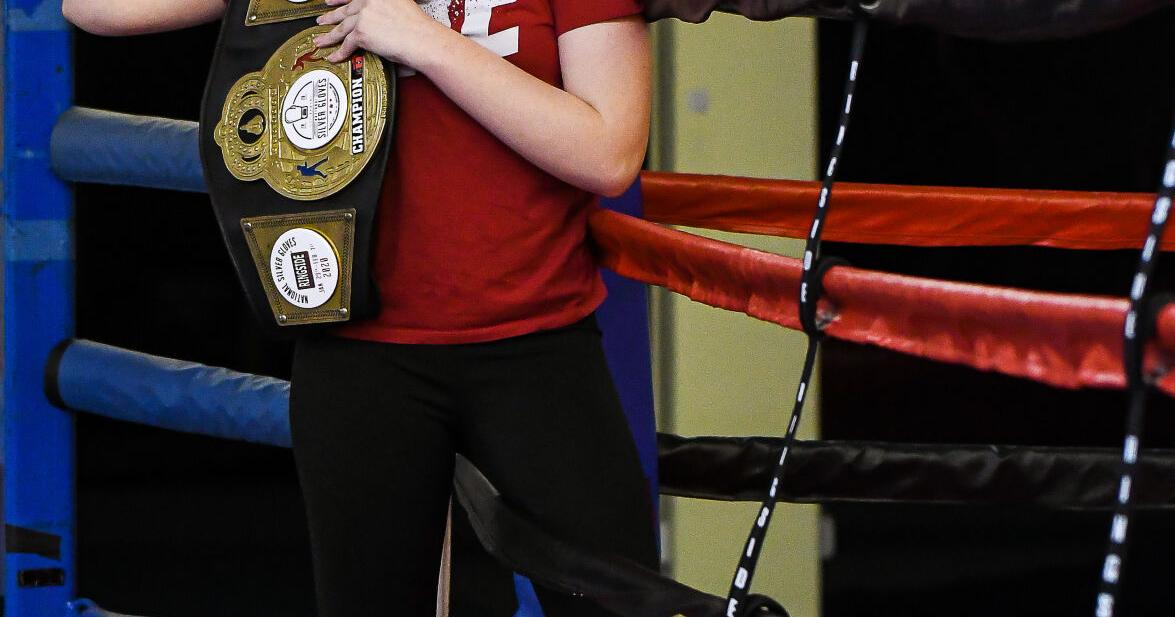 Boxer Clinton heads to the Olympic training center | Sports
When Bridget Hayes was just 12, she thought she would try boxing.
It's not something that many girls like. This is something the middle and high school girls of Calamus-Wheatland participate in even less because of the proximity to gyms and general interest.
But that's what she got herself into. Next month, she is traveling to Colorado to participate in a camp at the Olympic training center.
"I was so excited," Hayes said. She is currently a junior at Cal-Wheat. "At first I was shaken up, I was super blown away. I couldn't believe I was going to be in the same space as these people because these people are the ones I watched in tournaments growing up. Now , I can't believe I'm with them.
The camp lasts two weeks and athletes have been selected specifically to attend. Only two athletes from each weight class nationwide, regardless of gym size or location, were invited to attend.
For the past five years, Hayes' mom has driven her back and forth from the Cal-Wheat area to Clinton, where she trains with Joe Garcia at downtown Iowa Top Team Gym.
She soon realized that this was the sport she wanted to devote her attention to. She loves independence and her personal drive has propelled her to new heights.
"I have my team here, but it's not really a team sport," Hayes said. "I love that you don't have anyone else to rely on, it's just you and it's the work you do to make it work for yourself."
After debuting on the Iowa Top team, she stepped into the ring.
"I never really watched it, I didn't know what I was getting into," Hayes said. "After a few months they asked me if I wanted to fight and as soon as I found my first one I was in."
It worked its way through tournaments at the state level and then at the regional level. She won national tournaments. After aging out of junior tournaments, she began to compete at higher and higher levels.
She earned herself a #3 ranking.
The selection process for this camp was never easy, but she has clearly made her mark on boxing quickly.
Going there, she's just trying to soak it up.
"I just want to learn as much as I can," Hayes said. "They are the best coaches in the sport, they have brought people to the Olympic level. I just want to get everything I can from them because it's not everyday you get that kind of coaching.
Upon graduation from this camp, athletes may be selected to train with Team USA and compete nationally. She's here to make a good impression.
It doesn't stop there. Hayes worked to graduate a semester early and plans to do so next December.
She is also considering Olympic trials.
She's the first to admit she didn't do it alone. Hayes points the finger at her Iowa Top Team teammates — continuing to push her year after year. She points to her mother, who drove her to Clinton for practice after practice before getting her own license. She pays tribute to Coach Joe and the knowledge he passed on to her over the years. She thanks her community for the continued support and inquiries about her sport.
The list is endless.
But in the end, she stands out. Hayes says his way of training is to stop his opponents as quickly as possible. It is important in her matches and in the way she imposes herself.
It's what she says the world needs to look for as she continues to make a name for herself in the boxing world.
"It's better to just shut yourself down and keep it out of the hands of the judges," Hayes said. "I train like that, you know, like really hard. I'm just trying to get there. You don't want to be in the ring with me. This is the thing that people have to learn and they will learn very quickly.