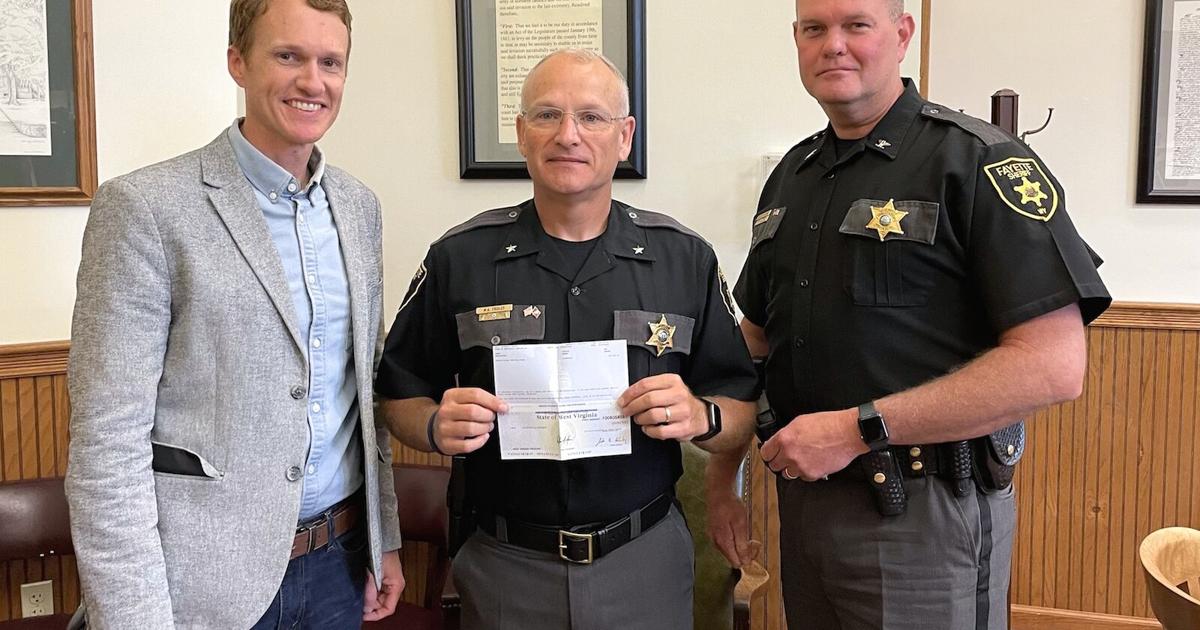 Baldwin Presents Funding for Fayette County Police Training Center | New
Sen. Stephen Baldwin (D-Greenbrier) last week presented a check to Sheriff Mike Fridley and the Fayette County Commission to build a shooting range for local law enforcement officials.
The check for $68,000 is from the Local Economic Development Assistance (LEDA) funds and will help create a shooting range for the sheriff's department. Currently, the Sheriff's Department must use other facilities, sometimes traveling outside the county, and working around other hours to accomplish state-required training. With their own facility, deputies can train much more often and even conduct firearms training for other departments in the area.
"I can't thank Senator Baldwin and the Fayette County Commissioners enough for their help in achieving this goal," Sheriff Mike Fridley said. "It's one of the things I've been working on for six years for my assistants and to finally be able to start it's amazing."
Commission Chair Allison Taylor said, "This is huge for Fayette County. We've been working on it for a long time. Thanks to Senator Baldwin and all of us who worked together, we were able to do this. This saves taxpayers money and protects public safety.
"Securing these funds for our local law enforcement officials was my honor," Baldwin said. "They put their lives on the line for public safety every day. It's our job to make sure they have the resources and training they need to do their job. It's taken about six months in total to get this funding since I first applied for it, and I'm thrilled to present the check today.