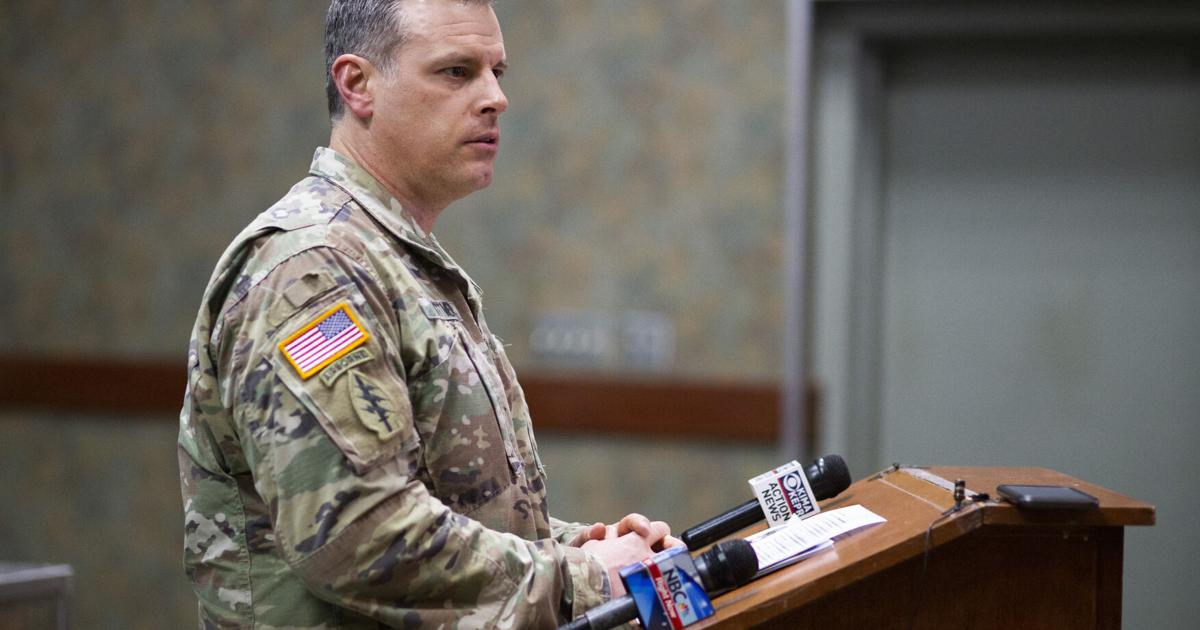 Army plans third phase of PFAS testing near Yakima Training Center | Local
The Yakima training center is planning a third phase of testing for chemicals that have contaminated nearby household wells, according to Yakima County Environmental Health Specialist Shawn Magee.
Earlier tests commissioned by the training center revealed 38 nearby domestic wells serving 56 residents with per- and polyfluoroalkyl substance (PFAS) levels exceeding the Environmental Protection Agency's threshold considered safe to drink – 70 parts per trillion.
PFAS remain in the environment for a long time and can cause health problems.
According to a proposal for the third phase of testing, the sample collection area would extend west and southwest of the training center, down to the Selah Gap and Interstate 82, a said Magee.
"So hopefully we'll get some idea of ​​how far the PFAS plume has traveled," Magee said of the water tests at the Yakima Health Board meeting on Tuesday. "It will give us a better idea of ​​what the plan will move forward for the military."
Joint Base Lewis-McChord public affairs officer Joe Piek said the third phase of PFAS testing near the Yakima training center had not begun, but letters asking the Army for permission US to collect water samples from residents of the next test area will be released soon. This outreach to residents is expected to begin in May, with sampling taking place in July. Results should be available in late August, Piek said.
He said the training center's next round of PFAS briefings are scheduled for May 26, from 2-4 p.m. and 6-8 p.m.
Additional answer
The state Department of Health has a lower action level for PFAS exposure at 10 parts per trillion. The DOH has identified funds that could be used for drinking water for residents whose water exceeds that threshold until a long-term plan is developed, Magee said.
The training facility already provides bottled water to residents whose water contains PFASs above the EPA threshold.
Dr. Sean Cleary, a citizen representative on the health board, said PFAS can spread through groundwater and dust. If PFAS are in the air or on the ground, it could pose additional health risks to people in the area or affect property values, he said.
Magee said the DOH and the military have not spoken about dust contamination and the primary concern is groundwater contamination. He said dust and soil might be a good thing to watch in the future.
Editor's note: This article has been updated to include the correct testing schedule and to indicate that the military is planning a third phase of testing.