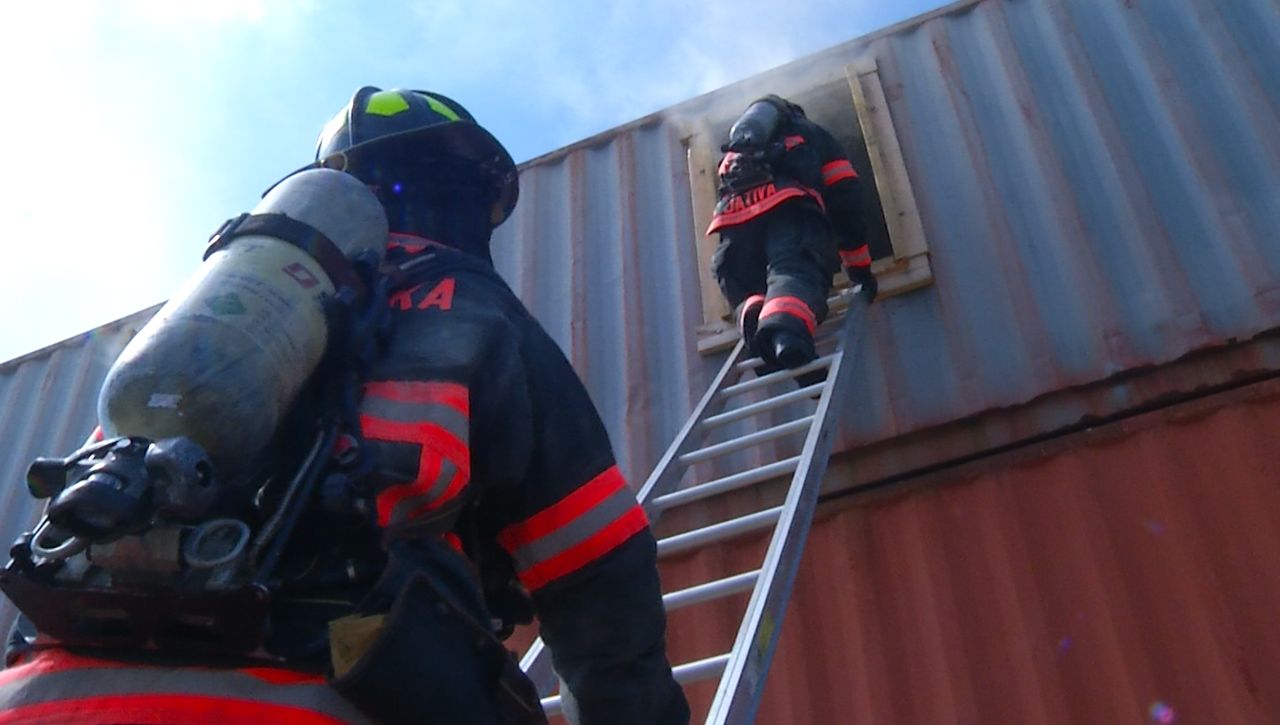 Apopka Fire Dept. looking for training center upgrades
APOPKA, Fla. — The Apopka Fire Department hopes to turn its training center into a recruiting center to help deal with an ongoing shortage of firefighters.
---
What do you want to know
Apopka Fire Department is looking to turn its training facility into a recruiting location
Upgrades would cost around $1.5-2 million
Subsidies, state credits considered as potential sources of funding
---
Chief Sean Wylam says department shortages have continued since the COVID-19 pandemic. He says the department has 113 budgeted places with three vacancies at the moment.
Those vacancies are being filled by firefighters working overtime, which in turn dips into an operating budget that's grown 30% over the past year, Wylam said. He says there is an ongoing shortage of firefighters in central Florida, with some departments faring much worse than others.
Currently, the training center is only accessible to certified firefighters. Having the ability to recruit and train potential firefighters who are not already certified would give the department more recruiting power in the area.
Upgrading the facility would cost between $1.5 million and $2 million, according to chef Sean Wylam. The money would go towards facility changes and additional equipment required of a recruit training location, including a dedicated pump fire truck and more safety breathing equipment.
Wylam is investigating state grants and credits as potential funding sources. City Council will have final approval of the plan once funding sources are secured.