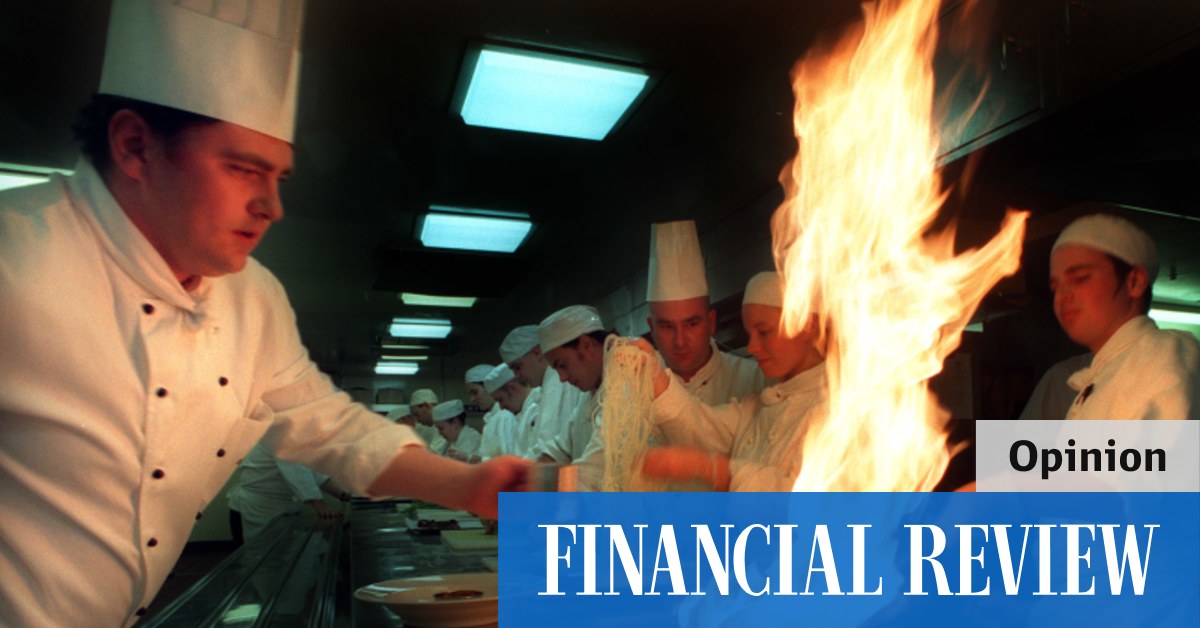 A biased training system fails to produce workplace skills and capabilities to win the future
Vocational education and training should aim to produce skilled and adaptable workers who will then find employment in the economy.
It is not, and should never be, about entrenching ideological notions of competition, market-based economic theories or conveying simplistic employer subsidy programs.
The challenges we face as a nation demand a mature, three-way conversation that is above politics and state rights if we are to arrest the decline of our once world-famous VET system.
Thanks to the major reforms that took place in the 1980s, high quality professional skills were identified as a prerequisite for the reshaping of our economy and industries.
Through tripartite collaboration, we have established sophisticated skill-based career paths, removed barriers to flexibility, and created appropriate salary relativities between different levels of skilled workers based on the increasing complexity of their skills.
This reform was facilitated by the reward system, which provided strong incentives for workers to participate in vocational training and to strengthen their economic capacities.
These reforms have created a dynamic, skilled and adaptable workforce. It was done with clear intent and careful planning. It integrated the industrial and economic needs of industry with a vocational education and training model designed to reflect those needs.
The needs of industry and students are secondary, eclipsed by the demands of private trainers to make a profit.
Thus, the last great jump in productivity of the 1990s and 2000s was the direct result of the reward restructuring process that placed skills formation at the center of industrial relations.
It succeeded because it brought the major voices of industry together in the same room and, through the involvement of the industrial relations system, balanced their competing interests with those of the nation.
It has been more than 30 years since these reforms led to the establishment of the national training system, but increasingly, turf wars over the priority of interests, the importance of links to industrial relations and micromanagement of the design and regulation of the system have compromised its ability to achieve its fundamental purpose.
Now we need the same level of leadership, courage and collaboration to ensure that we have the VET system we need to produce the skilled workforce that can lead us to a good recovery after this pandemic.
The VET system has been slowly and relentlessly diverted from its primary purpose of producing skilled workers and has become a market, where the needs of industry and students are secondary, eclipsed by the demands of private trainers to generate a benefit.
Skills Ministers must look up and start a national conversation on the purpose of VET, the role of industry, employers and trade unions, and the imperative to mainstream industry's need for workers competent, with the societal need for these workers to have access to broad general vocational training.
The public TAFE must play a central role in this. For decades it has been at the forefront of building the skills and capabilities of the Australian workforce, and should continue to be. Reform cannot be limited to increasing enrollment in training courses and playing with the design of qualifications, skill sets and micro-certifications.
A revitalized national training system must be developed in close collaboration with industry and meet minimum standards of competence. And, to be fit for purpose, it must also ensure that broader vocational education supports language, literacy, numeracy and critical thinking.
Only then will Australians have the skills we need for the future we all want.
Andrew Dettmer is National President and Ian Curry is National Coordinator of Vocational Training and Apprenticeship Policy at the Australian Manufacturing Workers Union.